We are proud to announce the confirmed speakers of TRUST 2013: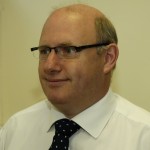 Digital forensic and security, a future?
Mark Stokes (Head of DEFS)
Mark Strokes (MIET, MBCS) is the Head of the newly formed Metropolitan Police Digital & Electronics Forensic Service (DEFS). DEFS undertakes the forensic examination of Computer, Mobile Phone, Video and Audio systems, dealing with over 15,000 cases a year, mostly within Greater London, but also nationally and internationally. Mark has worked within forensic engineering for over 20 years, both within the public and private sector and has regularly given expert testimony in serious crime cases in the areas of Electronics and Communications technology.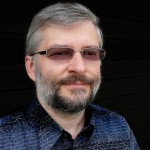 Reverse-Engineering Trust
Igor Muttik (Senior Architect at McAfee Labs™)
We will look at the elements comprising trust levels related to the operation of contemporary computing systems. Trust is the cornerstone in human relationships, but expanding this concept to computers is difficult because of the latter's volatility. Computers are built from hardware and software, which have different trust properties; they are distributed, networked, virtualized, and dynamically reprogrammable. Computers have documented as well as zero-day bugs that allow remote and covert abuse via targeted attacks involving invisible operations (in stealth mode provided by a rootkit). These flaws make measuring the trust of such systems very hard because of the dynamic nature of all the trust components. We shall discuss with examples how trust can be split into a multitude of reputations that reflect the source, age, prevalence, geography, environment, and many other inter-related properties.
Igor Muttik (PhD) is a Principal Research Architect with McAfee Labs™ which is part of Intel Corporation since 2011. He started researching computer malware in 1980s when anti-virus industry was in its infancy. He is based in the UK and worked as a virus researcher for Dr. Solomon's Software where he later headed anti-virus research team. Since 1998 he was running McAfee's malware research in EMEA and switched to his architectural role in 2002. He takes particular interest in applied security research and design of new security software and hardware. Igor holds a PhD degree in physics and mathematics from the Moscow University. He is a regular speaker at major international security conferences and an author of more than 20 international patents.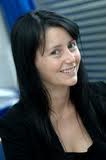 On the importance of enabling trust in the information space Sadie Creese (Worcester College, University of Oxford, UK)
Our relationship with cyberspace and the technology which underpins its existence has matured to a point where we naturally extend all aspects of lives into it. This has created significant requirements for considering the trustworthiness of the information we gather from cyberspace, and the intelligence we derive from it. But trust in such information cannot simply be reduced to the trustworthiness of the computing components within cyberspace, we must also consider the factors which contribute to provenance, integrity and quality of such information, as well as how we can support the creation of appropriate levels of trust on the part of the consumer of information. Without considering the cognitive aspects of communicating trustworthiness we may fail to effectively support the exploitation of information and intelligence gained in cyberspace, which in itself could have significant impacts on peoples lives in physical space…. If it makes any sense to distinguish between said spaces anymore.
Sadie Creese is a Professor of Cyber Security in the Department of Computer Science at the University of Oxford. She is the Director of Oxford's Cyber Security Centre, Director of the Global Centre for Cyber Security Capacity Building at the Oxford Martin School, and a co- Director of the Institute for the Future of Computing at the Oxford Martin School. Her research experience spans time in academia, industry and government. She is engaged in a broad portfolio of cyber security research spanning situational awareness, visual analytics, risk propagation and communication, threat modelling and detection, network defence, dependability and resilience, and formal analysis. She has numerous research collaborations with other disciplines and has been leading inter-disciplinary research projects since 2003. Prior to joining Oxford in October 2011 Creese was Professor and Director of e-Security at the University of Warwick's International Digital Laboratory. Creese joined Warwick in 2007 from QinetiQ where she most recently served as Director of Strategic Programmes for QinetiQ's Trusted Information Management Division.